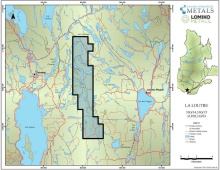 (March 11 2019) We learned this week that drilling and sampling for an open-pit graphite mine in the Lac Doré region is currently underway. This is a project that we understood to be inactive. Currently, $1.6 million worth of drilling is underway, which should be followed by a mineral assessment to determine if the project is economically viable.
You will find attached a map of the claims of Lomiko Metals, a Company headquartered in Surrey, B.C. and owner of the property. The area is 29 sq. km in size, is located between Lac Simon and Lac des Plages and reaches just south of Lac Gagnon. Although under the jurisdiction of the municipality of Lac des Plages, the drilling area is 1 km from Duhamel and only 600 metres from the east shore of Lac Doré. As promoted on their website, this would be an Open Pit, Large Scale mine!
The APLG Board disagrees with a potential mine development project, particularly an open pit strip mine, in a nature-based region such as ours. We intend to defend this position with the authorities and organizations concerned. Meetings and communications have already taken place and steps are underway to bring together associations of owners of neighbouring lakes.
If among our members or their families there is a geologist or mining engineer who would be willing to act as a volunteer consultant to the association, please contact us at info@aplg.ca
A citizen of Lac Doré who has been closely monitoring the situation for three years has produced a report on the case.
It is available here for your consultation.
Be assured that your Association will monitor the situation very closely and keep you informed of further developments.
(February 3rd 2019) We recently attended the January 11, 2019 municipal budget presentation and are summarizing the highlights for our members along with a few comments. You should be receiving your Duhamel municipal tax bill shortly.
1) The municipality is required to review the valuation roll at least every six years. We are now in the sixth year, which means an expenditure of $48,000 is being added to the budget this year for the valuation roll revision. This expenditure accounts for almost half of the operating expense increase. The other item with a significant increase is public security which is up by up $30,000.
2) The amount charged by the Sûreté du Québec increases each year and this year totals $222,000. When we consider the amounts paid by neighbouring municipalities and the service we receive, this is a substantial amount:


Chénéville : $71,550
Montebello : $90,645
Duhamel : $222,858

One significant factor in the calculation of the amount is the valuation roll, nevertheless, there is a considerable gap between the cost and the service received. The municipality will be showing this as a separate item on the tax bill to raise awareness of this situation.

We asked questions about the S.Q. costs and were told that the situation is the same for all municipalities whose assessment roll is mainly composed of vacationers' residences (the situation is the same in Lac Simon). It seems that the imbalance is even greater in the Laurentians than in the Outaouais. We were also told that the situation is being discussed by municipalities but that there is no solution at this time. We encourage the municipal council to continue to fight against this method of calculating S.Q. costs, which seems unfair.

3) The payroll seems under control, remaining relatively unchanged at 38% of operating expenses compared with 39% in 2018.
4) The three-year capital expenditure program for 2019-2020-2021 will amount to $5,770,000. The major component is the road network (72%), rolling stock accounts for 20% and the balance is designated for buildings. This explains the debt service increase of $168,000 in 2019. On a positive note, the portion attributable to the citizens is only increasing by $40,000, with the balance being assumed by the government.
Comment
As you can see in the table,
the property tax increase is about 2.60% (valuation of $300,000). We are not municipal tax experts, however, given the unavoidable expenditure for the valuation roll revision and the increase in the public security expense, we believe that the municipal council has succeeded in controlling its finances while limiting the tax increase. Additionally, given the significant capital expenses in the coming years, the fact that the debt percentage attributable to citizens is dropping from 60% to 50% is reassuring.
| | |
| --- | --- |
| | Filiatrault House Demolished |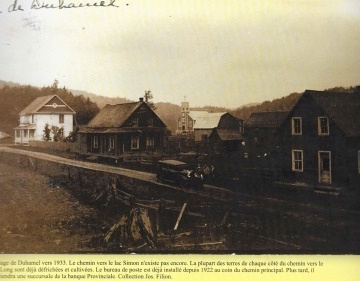 (February 2nd 2019) The next time you visit Duhamel, you will notice something missing! The big yellow house at the corner of Route 321 and Principale Street has been demolished. This residence, with its characteristic oeil-de-boeuf window, was in very poor condition due to extensive water damage.
Built around 1900 as a rooming house, over the years the building served many purposes. It was the post office in 1922, the Singer Company offices in the 1940s, then a Provincial Bank branch, a private residence and finally a number of businesses, the last one being the Karisa restaurant.
An iconic feature that has witnessed much of Duhamel's history has disappeared from the landscape.
You can see more pictures
by clicking here
.
| | |
| --- | --- |
| | Foam on foating on the lake |
(October 22nd 2018) Foam floating on the lake
Last summer we often observed a white foam floating on the lake, which sometimes accumulated on the shore. This is due to the decomposition of organic material, such as plants, dead leaves or algae.
Visit
the OBV website for more details
(French only).
(September 12th 2018) The APLG is on Facebook!
The APLG is now on Facebook and
you can access the page by clicking here.
In order to receive notifications from the APLG page, you must click the Like button.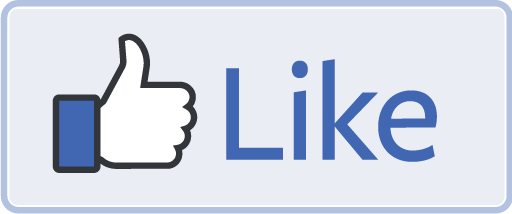 https://www.facebook.com/aplg.duhamel/

(September 12th 2018) Notice: Temporary closure of the Chemin du Lac-Gagnon Est. Road works between 3386 and 3390, ch. Du Lac-Gagnon East
This section of Chemin du Lac-Gagnon will be closed from September 24th to October 5th, 2018
For any address north of 3386, ch. du Lac-Gagnon East, a detour will be possible by the ch. du Lac-Gagnon West.


| | |
| --- | --- |
| | 50th - Celebrating lac Gagnon |
(September 5th 2018) Very Successful APLG 50th Anniversary Event
On a beautiful sunny day, some 200 people gathered at the south end beach on Saturday August 11, 2018 to celebrate our lake and the Association's 50th anniversary.
The party started at around 11 a.m. and continued until about 5 p.m. Food, games, entertainment, prizes as well as a tribute to our founders and pioneers were on the agenda and allowed everyone to get to know each other, learn more about our history and remind everyone that our exceptional lake deserves our protection.
For the occasion, an honorary membership category was created and four individuals were honoured for their tireless work for our community. They are André Brossard, Nicole Tousignant, Richard Chartrand and Max Bauchet, a Lac Gagnon legend. The Max Bauchet Award was established this year to recognize a member's commitment and dedication to the Duhamel community and was awarded to Richard Chartrand for his great dedication to our Association and for his tireless work in creating an unparalleled network of trails around the lake (Skira and the Route des Zingues).
To further celebrate Lac Gagnon, the APLG Board had t-shirts and sweatshirts printed with an image that is representative of our lake: a loon. Nearly half of the t-shirts and hoodies were sold on site, a testament to the enthusiasm for our lake. They are now available at the Serjo convenience store.
You can view some pictures of the event here.
In closing, we'd like to thank the organizations and volunteers who contributed to the event's success:
Technical and financial support: Duhamel Municipality
Technical support: SÉPAQ du lac Simon
Prizes for the draw: C.L. Outaouais, La Cabane du Capitaine
Reception: Josée Pelletier
Kitchen: Marielle Brisson, Marie Comtois, Jennifer Noonan, Kevin Noonan, Luc Robillard, Marie-Claude Roy, Jackie Wells
Transportation and set up: Pierre Bélisle, Vincent Lamarre, François Marceau
Children's face painting: Louise Girard
Photos and images: Raymonde Crête, Kevin Noonan, Pierre Martel (Drone-Images)
Activities: Martin Demers, Marie-Claude St-Hilaire,
T-shirts and hoodies: Anabelle Lamarre, Noémie Lamarre, Hélène St-Hilaire, Maude St-Hilaire, Danielle St-Pierre
Graphics: (APLG logo, loon image for the t-shirts and Prix Max Bauchet linocut): Hélène St-Hilaire
Boat parking: Raynald Brisson, Mark Conroy
THANK YOU TO ALL OF YOU
The APLG Board of Directors: Anne Wells (Treasurer), Bernard Bélanger (Vice-President), Charles de Maisonneuve, Marc Dumouchel (President), Pierre-Émile Rocray (Secretary), Louis St-Hilaire.
Thank you to Drone Image for this superb video.
Note:
Click here
if you have problems viewing the video
(August 14 2018) Concerts Duhamellois
Duhamel is inviting you to concerts.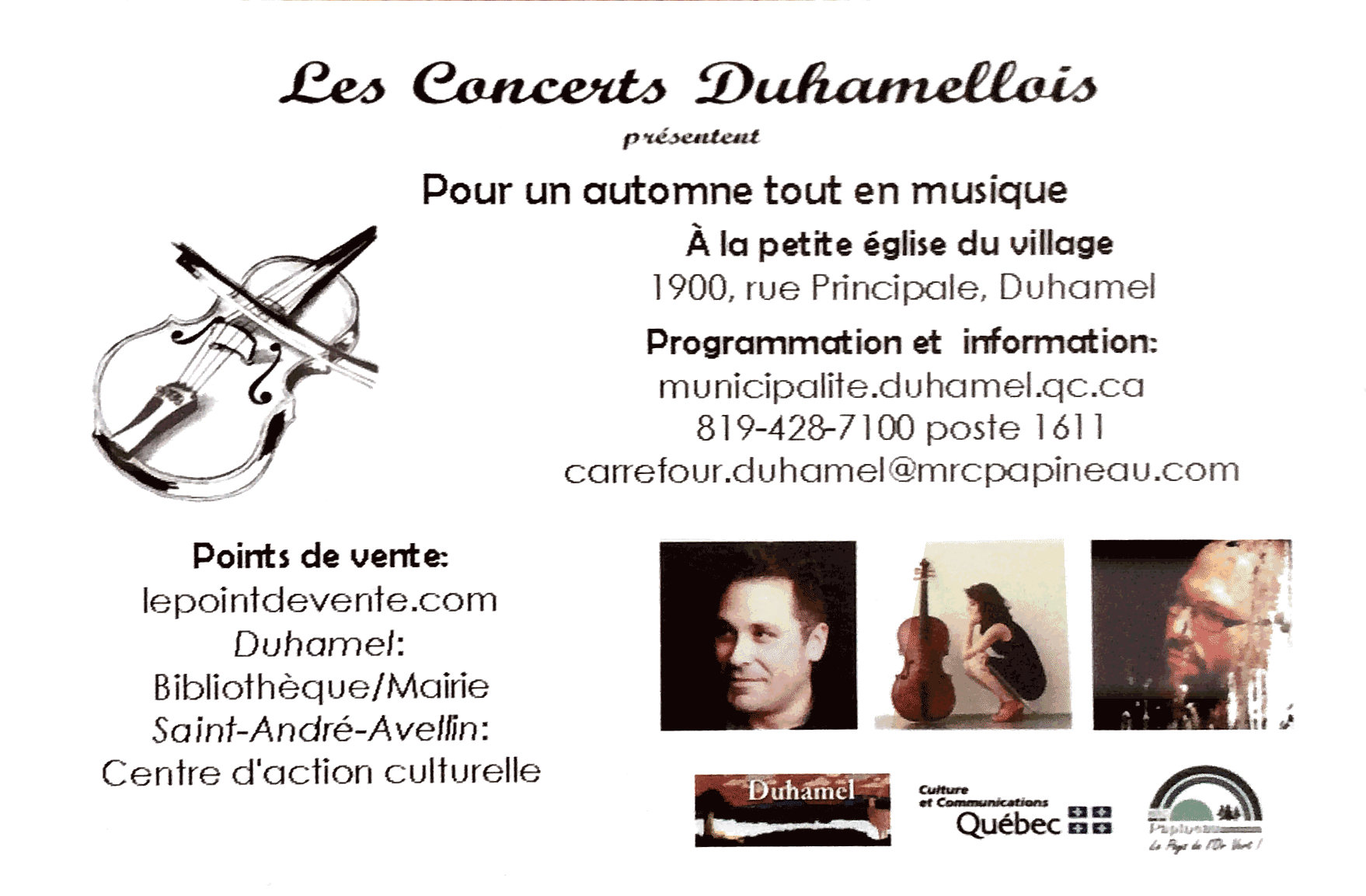 Click here for details
| | |
| --- | --- |
| | 50th - Celebrating lac Gagnon |
(August 8th 2018) APLG's 50th Anniversary
The weather forecast is still good for Saturday, however, check your emails, if we have to postpone the event to Sunday because of the weather, we'll send an email out on Friday.
Here are some final details and reminders to make this a successful event.
1) Schedule: The reception opens as of 11:30. Voluntary donation (suggested amount $5 for adults and $3 for children 8 and under).
The meal will be served around noon. Activities will take place throughout the afternoon.
2) Reservations: This is your last chance. We have 175 people already, so if you haven't reserved, please let us know by return email no later than Thursday evening (number of adults and children) so we can ensure there is enough food for everyone.
Access to the beach area: By boat: This is the easiest. Volunteers will be on hand to direct traffic so the area in front of the party is kept clear, please listen to them.
By road: The beach can be accessed by Chemin du lac Gagnon Est, near P1. The Municipality will be directing traffic there. With the heavy rains lately, the two access paths are quite muddy. We recommend you use the road by the gate, but it is a bit of a walk.
Meal: The meal (2 hot dogs, chips, veggies and a drink) does not include dessert. You'll need to bring your own if you want something sweet afterwards.
Lac Gagnon Tees and hoodies. Special introductory price
They will be available on site for an introductory price of $15 for the T-shirt and $40 for the zippered hoody. Cash or cheque only please. After Saturday, they will only be available at the Serjo convenience store for $17.50 and $43.50 (plus tax).
They are truly representative of our lake and a great gift idea for family and friends.
Thanks: We'd like to mention the Municipality's and SÉPAQ's excellent collaboration. They've been helping us since the very beginning.
We look forward to seeing you on Saturday.
The APLG Board of Directors
| | |
| --- | --- |
| | 50th - Celebrating lac Gagnon |
(August 2nd 2018) APLG's 50th Anniversary
There are only 10 days left before the August 11th activity. Thank you to everyone who has already replied. So far, the long-range weather forecast is excellent. You will find below additional information to help make this a memorable event
In our first communication, we had mentioned that the cost would be a voluntary donation. The suggested amount is $5 for adults and $3 for children 8 and under. Of course you can always contribute more. Any surplus will be used for our activities on behalf of property owners.
New picnic tables will be available for the event, but there won't be room for everyone. We suggest you bring beach chairs.
Soft drinks and water will be provided with the meal. If you want to bring your own drinks, please bring cans.
There will be beach activities, such as volleyball, pétanque and tug of war. Feel free to bring your own beach games.
There will also be face painting for children, gifts for the younger children (8 and under) and a draw with several prizes.
As an added surprise, we've had t-shirts and sweatshirts printed that are representative of our wonderful lake (see attached pictures). They will be available to buy at a cost of $20 for the t-shirt and $50 for the zippered, hooded sweatshirt. (Payment by cheque or cash only please.)
IMPORTANT - RESERVATIONS Some 100 people have already confirmed they will be attending and we're still getting responses. To ensure we have enough food for everyone, please reserve by return email as soon as possible.
IMPORTANT - SECURITY The APLG, Municipality or SEPAQ will not be supervising children. It's your responsibility to keep an eye on your children at all times.
We look forward to seeing you all.
| | |
| --- | --- |
| | 50th - Celebrating lac Gagnon |
(July 19th 2018) APLG's 50th Anniversary
It's official. We're celebrating the APLG's 50th anniversary as announced in the Remous and at the Annual Meeting. The details are provided below:
Date: Saturday, August 11th at noon (postponed to Sunday the 12th in case of rain)
Location: South end beach/picnic area (access by boat or by car)
Meal: BBQ hot dogs (regular, vegetarian and gluten free (prepared separately)), soft drinks, vegetable platters. You can bring your own drinks as well.
Activities: Games, surprises, prizes for children
Cost: Voluntary donation, the suggested amount will be indicated at a later date.
RSVP: To help us plan and manage quantities, please confirm your attendance (number of adults and children) by email at: info@aplg.ca by July 31st.
Volunteers: We'll need volunteers to help us on the day of the event. If you're interested, please email us at: info@aplg.ca
(July 11th 2018) As announced at the last annual meeting, here is the report of the OBV RPNS about aquatic plants
The goals of this exercice were to:
To make a summary characterization of the aquatic plants in the 8 inhabited lakes of the municipality of Duhamel
Detect invasive plants, if any
Educational and outreach Mission
You can find the report here (French only):
Rencontre fin de projet 16 juin 2018_vff.pptx
(10 mb)
Note: The file was modified from its original version in order to reduce its size
(29 juin 2018) NOTICE: Temporary closure of the municipal embankment. Improvements will be made to the boat launch during the week of July 9th. It will be closed from Monday, July 9 to Friday, July 13, 2018.
NOTICE: Temporary closure of the municipal embankment
Note:
To receive the press releases issued by the municipality of Duhamel more quickly, we invite you to register on the municipality's website at
www.municipalite.duhamel.qc.ca/contact/
under the heading 'Recevez nos dernières nouvelles'.
| | |
| --- | --- |
| | THE MUNICIPALITY OF DUHAMEL BUDGET FOR 2018 |
(December 12, 2017) The Municipality of Duhamel tabled its 2018 budget on December 8, 2017. Please find herewith (French only) the budget presentation for 2018, the triennial fixed asset program and the Municipalty budget for 2018.
Présentation du budget 2018
(French only)
Programme triennal d'immobilisations
(French only)
Prévision budgétaire 2018
(French only).
| | |
| --- | --- |
| | YOUR WATER ANALYSIS - 2017 |
(October 25, 2017) The APLG offered again to its members the opportunity to have their water tested at a very attractive price, i.e. $30 for a bacteriological analysis (drinking water) and $15 for a fecal coliform count (swimming purpose).
Water analysis 2017
As usual, the APLG tested the water for swimming purposes around late July 2017.
| | |
| --- | --- |
| | SWIMMING WATER ANALYSIS - 2017 |
(october 10, 2017) The water samples were taken on July 31, 2017. Click on the map to get a high resolution view.
Swimming water analysis
| | |
| --- | --- |
| | NEW TAX CREDIT FOR THE RESTORATION OF SECONDARY RESIDENCE DAMAGED BY FLOODING |
(May 24, 2017) On May 17, 2017, the Quebec government announced a new refundable tax credit of up to $18,000 for the restoration of secondary residences (cottages) damaged by the severe flooding that hit a number of Quebec municipalities from April 5 to May 16, 2017. For more information, read the
Finance Department's information bulletin.
| | |
| --- | --- |
| | NEW ENERGY AND NATURAL RESOURCES MINISTRY POLICIES ALLOW MUNICIPALIIES TO DETERMINE THEIR MINING-INCOMPATIBLE TERRITORIES |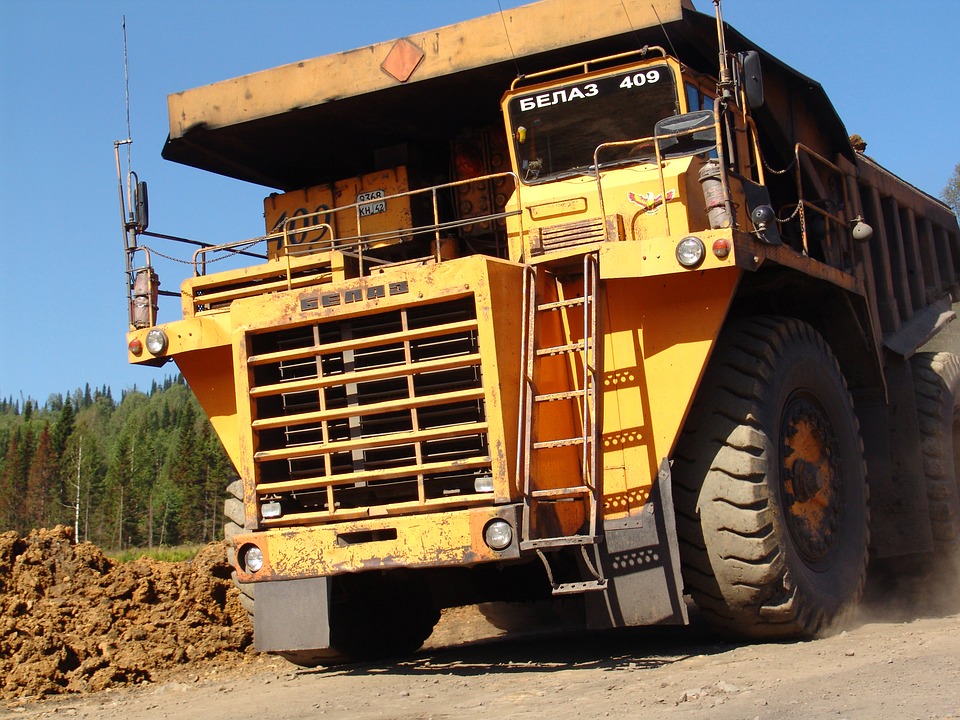 (May 12, 2017)In January 2017, the Quebec Energy and Natural Resources Ministry published its new mining sector policies in a document (French only) titled ''Pour assurer une cohabitation harmonieuse de l'activité minière avec les autres utilisations du territoire'' .
Pour assurer une cohabitation harmonieuse de l'activité minière avec les autres utilisations du territoire
(Ensuring harmonious cohabitation between mining and the other uses of the territory). You can also visit the English version of the government site for more information.
Municipalities are now able to withdraw certain parts of their territory from mining activities to prevent new mining rights on these areas. Existing rights, such as those for Lac à la Loutre, are considered to be grandfathered. At this time, there are no mining rights in the Duhamel territory. At the May 5, 2017 municipal council meeting, the Mayor discussed this policy and would like to work with associations such as the APLG to determine the areas on its territory such as the various trails (Iroquois, Route des Zingues, etc.). The APLG will therefore identify those areas around lac Gagnon that it feels should be protected and present its recommendations to the Municipality. A text by Frank Mariage and Youssef Fichtali of Fasken Martineau presents an interesting analysis of the ministry's new policies:
Mining-incompatible territory – The Government of Quebec releases its policies for municipal governments
Le Devoir published an article on January 12, 2017 (French only):
Les MRC obtiennent un pouvoir accru sur le mines
| | |
| --- | --- |
| | THE MUNICIPALITY OF DUHAMEL DECLARED DISASTER ZONE |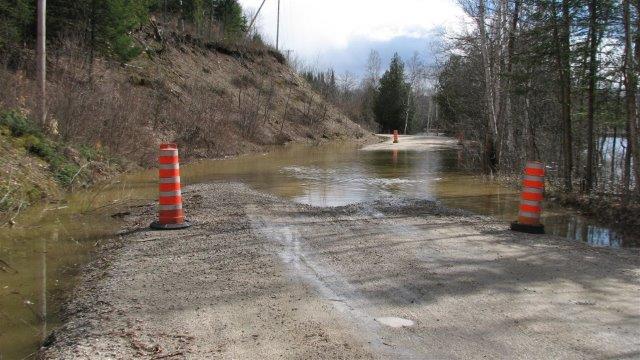 (May 5, 2017) The municipality of Duhamel has been declared a disaster zone in the wake of the flooding caused by exceptionally high water on and around April 20th. Citizens who had to evacuate their principal residence are eligible for emergency disaster assistance. The municipality is eligible for financial assistance to repair damaged infrastructure such as the roadways.
For more information, go to the
Quebec government web site
| | |
| --- | --- |
| | VOLUNTEERS NEEDED FOR A STUDY ON THE PRESENCE OF NON-NATIVE PLANTS IN lAC GAGNON |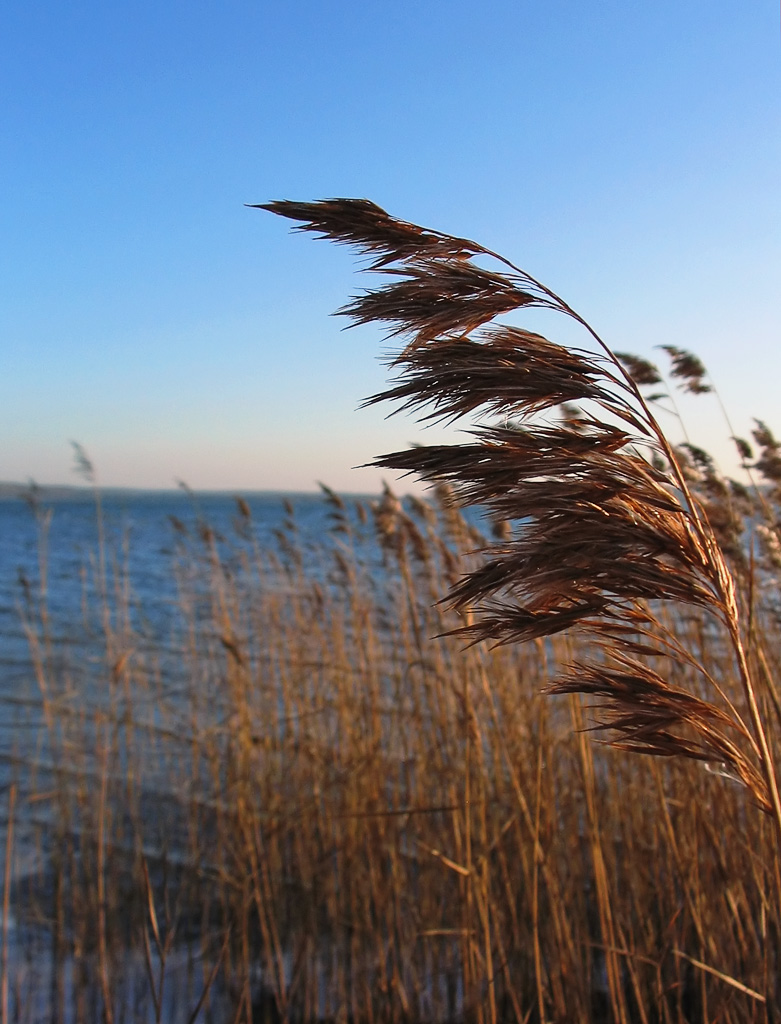 (May 3, 2017) The Municpality of Duhamel, in collaboration with the OBVRPNS* (Organisme de bassins versants des rivières Rouge, Petite Nation et Saumon), is planning to undertake a study to identify aquatic plants in lakes in our region, including Lac Gagnon, in order to prevent the introduction of invasive plants and maintain the water quality. Lac Gagnon will be evaluated between July 17 and August 8, 2017 over a seven-day period. The OBVRPNS needs volunteers and light craft to transport environment agents to the various locations around the lake. An information session will be held in May or June. If you would like to participate in this activity, please contact info@aplg.ca or Charles de Maisonneuve. Your participation would be greatly appreciated. * Rouge, Petite Nation and Saumon rivers watershed management organization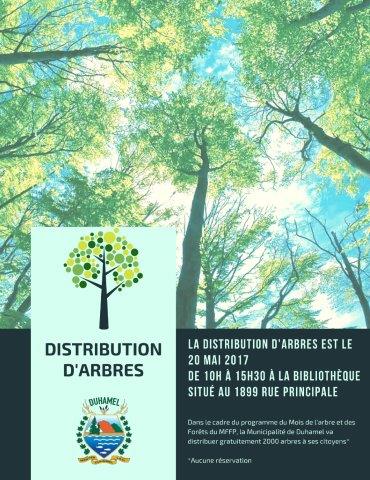 (April 20, 2017) As part of the "Mois de l'arbre et des forêts" from the MFFP (Ministère des Forêts, de la Faune et des Parcs ), the Municipality Of Duhamel will make available for free 2000 trees to its citizen on May 20 between 10 h and 15 h 30 at the municipal library located at 1899 rue Principale.
The species of trees cannot be guaranteed by the MFFP. Therefore, the Municipality takes no order or reservation. The Municipality will welcome you on May 20.
Distribution d'arbres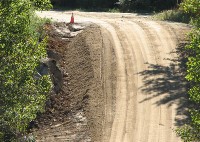 (April 16, 2017) Loan By-Laws
The Duhamel Municipal Council adopted the following loan by-laws at its April 7, 2017 meeting: By-law 2017-05: Surface treatment work on Grande-Baie and and des Mésanges roads; By-law 2017-06: Surface treatment work on Pointe-à-Baptiste and Camille-Poliquin roads. These loan by-laws relate to meetings the Municipality held last year with property owners in those two sectors regarding proposed road work and paving. Attached, you will find French-language copies of the two loan by-laws as well as a table which indicates the estimated local improvement taxes under the "Tarification actuelle" column. This amount will be added to the tax bills of all property owners in the areas in question over the next 20 years, even if the work is not necessarily adjacent to your property. Additionally, the amount under "Part à l'ensemble" is payable by all Duhamel taxpayers and will be allocated to them. Local improvement tax units: The two by-laws describe the number of units based on the use of the various properties (residential, vacant, commercial, camping, etc.). The islands across from Pointe-à-Baptiste are included in the Pointe-à-Baptiste units. The tax calculations will be adjusted if the uses are changed. Work on Pointe-à-Baptiste: It was our understanding, during the meeting between the Municipality and property owners in that sector, that the main reason for the work was the dust problem, particularly on the portion going to the campground. The project was amended to provide for paving only Pointe-à-Baptiste road and the portion of Camille-Poliquin road as far as the campground instead of all of Camille-Poliquin.
Campground permanently closed
In recent weeks, campground renters were notified that the campground would be permanently closed as of October 2017. This raises a question about the need to pave Camille-Poliquin road up to the campground. When asked about this at the Council meeting, the Mayor indicated that even if the loan by-law is adopted, the project could be modified and the Camille-Poliquin portion could be removed.
Pointe-à-Baptiste road work
As for the Pointe-à-Baptiste road work, there is a question about how the pavement will perform where the road crosses the marsh. Since the water table is very high beneath the road surface, there is some uncertainty about how the new pavement will react during the thawing and freezing cycles. At the public meeting, the Mayor indicated that the plans would take this into account. There is a beaver dam at that location, which is particularly high this year and will most likely have an impact on the roadbed. We wonder if the pavement will last long in these conditions.
Grande-Baie sector work
Remember that although Grande-Baie will be paved and there will be some work on Lac-Gagnon-Ouest road, there is a section of the road between the end of the current pavement and the start of Grande-Baie road that will remain unpaved. The Mayor has indicated that this section could be paved some time in the future under another project. We have not been informed of the potential environmental impact of this work on the lake due to runoff, etc.
Register for taxpayers to sign
A register will be open on Friday, April 21, 2017 between 9:00 a.m. and 7:00 p.m. for each of these by-laws. Property owners wishing to oppose these by-laws may sign these registers. Make sure you have ID. Since the by-laws apply to the entire municipality, there must be more than 163 signatures to prevent the adoption of the by-laws. All owners of Duhamel are eligible to sign the registers. The APLG invites you to read the by-laws, question the Municipality if you need more information and, as you consider appropriate, go to the Municipal offices on April 21st during the stated hours to sign the register. Since five of the six APLG board members are property owners in the Grande-Baie and Pointe-à-Baptiste sectors, we prefer forwarding the information without stating an official position. The APLG will continue to monitor this matter and keep you informed about any developments. For more information on the planned roadwork, we invite you to contact the Municipality of Duhamel at 819-428-7100.
Pointe-à-Baptiste
ch. de la Grande Baie
Tableau-tarification actuelle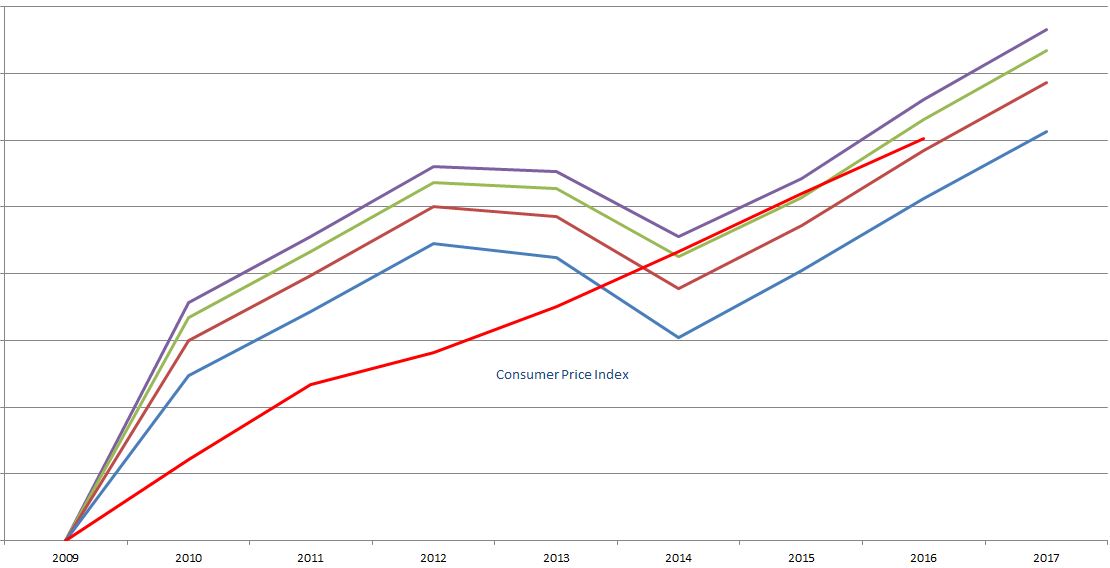 (December 3, 2016) The Municipality of Duhamel tabled its 2017 budget on December 2, 2016.
The general property tax rate will go from 0.647 cents to 0.659 cents per $100 of valuation. Fixed tax rates will remain unchanged, except the snow removal taxe which will increase by $7.00.
Having spread the impact of the 2014 revaluation over the last three years, all Duhamel taxpayers will bear the same tax increase i.e. 1.8%. For properties in the average price range, that is $175,100 with a 40% adjustment in 2014, i.e. the average, the 2016 tax increase will amount to $28.
Consult the following documents to better assess the evolution of Duhamel budgets:
Table showing the impact on the tax bill over several years.
Table of budgets from 2009 to 2017
Table of Duhamel income and expenses from 2005 to 2017
Budget presentation by Duhamel